---
Open Office
---
Bergen Assembly's offices function as both a public work- and event space.
Are you or your group interested in using our office?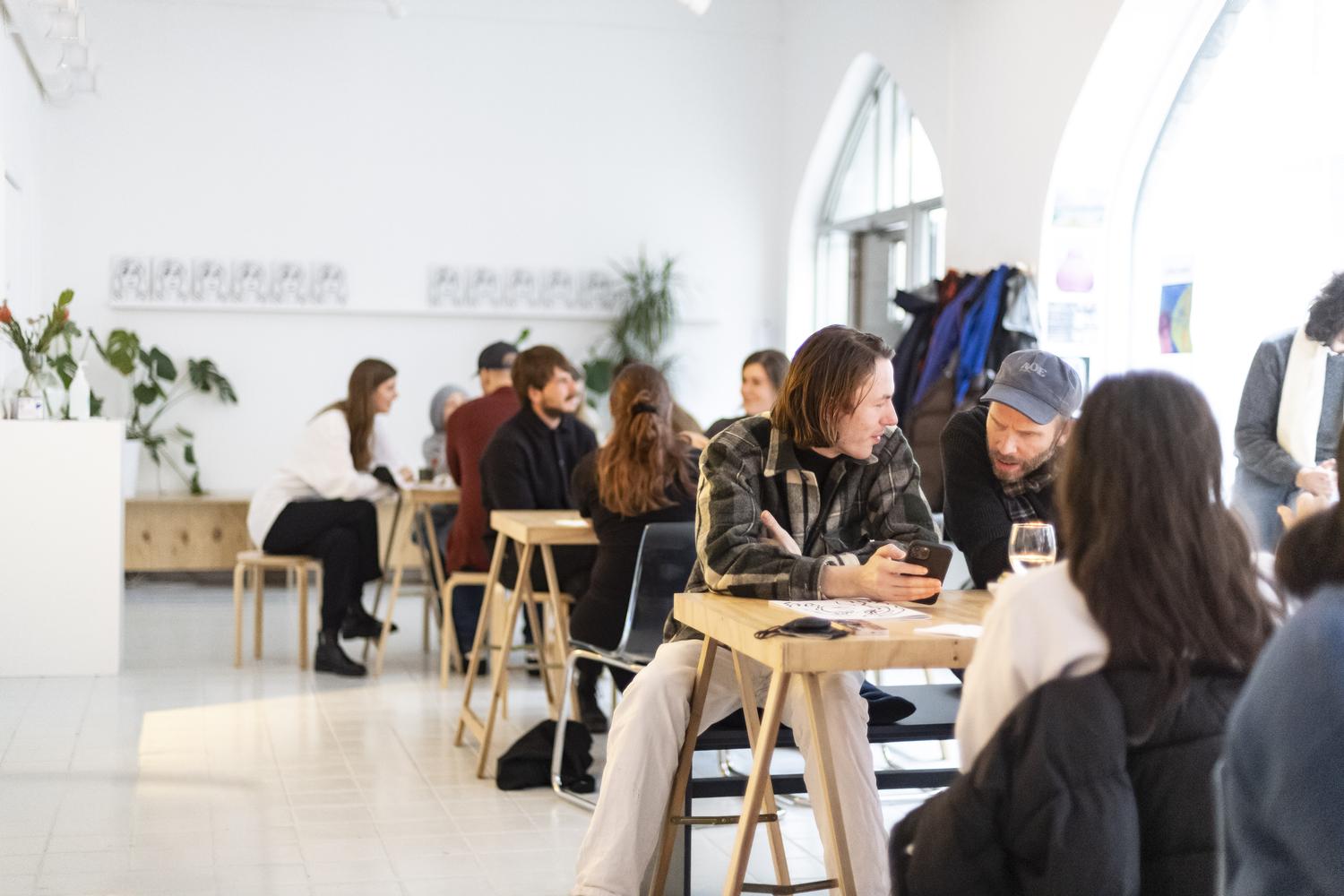 ---
La Cantina de la Touriste
---
La Cantina de la Touriste is a
permanent installation by the artist Sol Calero that reimagines the interior of Kafé Mat & prat. The installation was made as part of the fourth edition of Bergen Assembly,
Yasmine and the Seven Sides of the Heptahedron,
in 2022.
Read more here →


---
Perennial Biennial
---
Europe witnesses significant political and cultural changes regularly putting the cohesion of European countries and actors at risk. This unrest has brought about an urgency and desire for closer collaboration in the arts. The Perennial Biennial is a partnership between five European Contemporary Art Biennials.
Read more here →