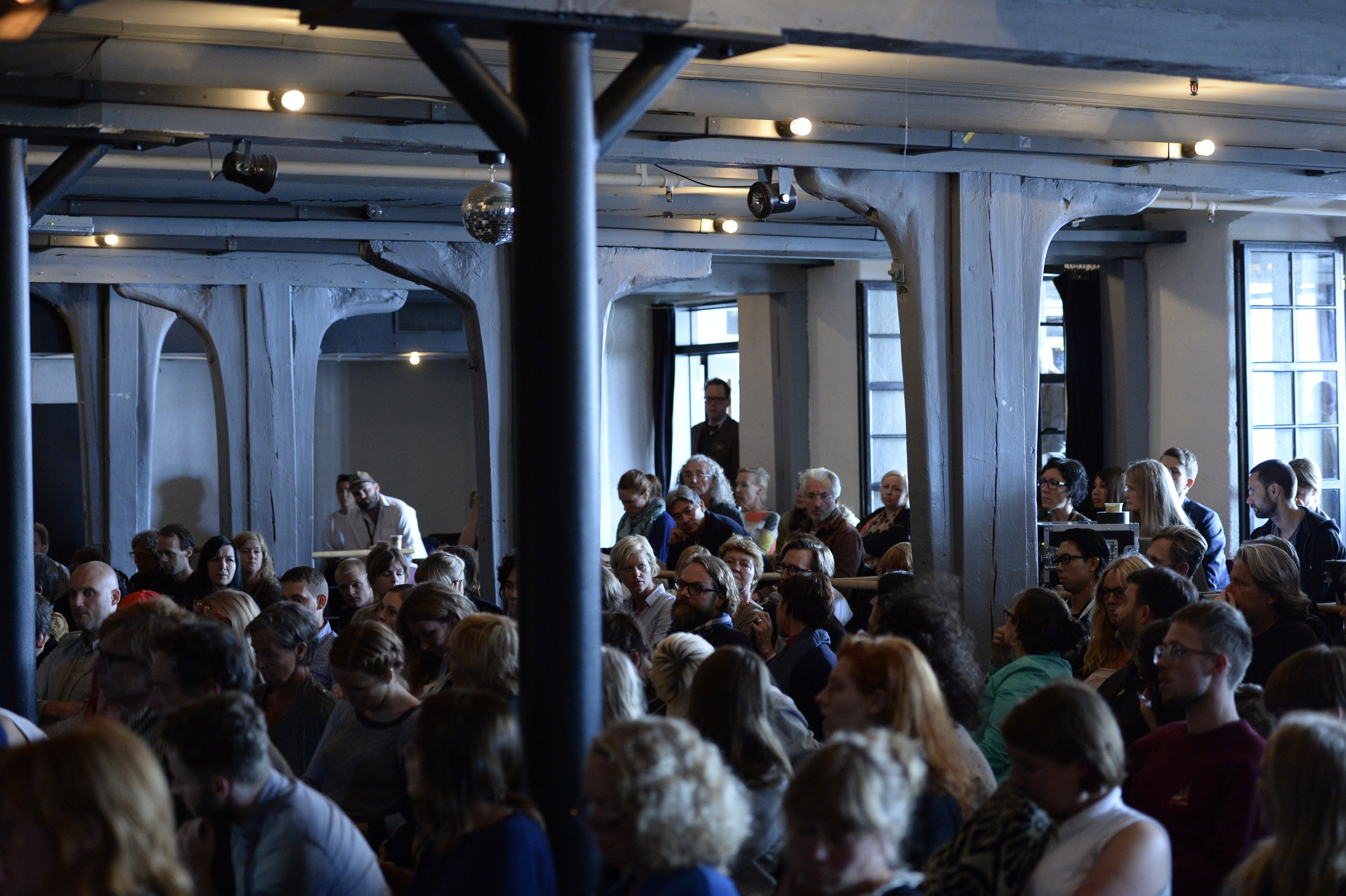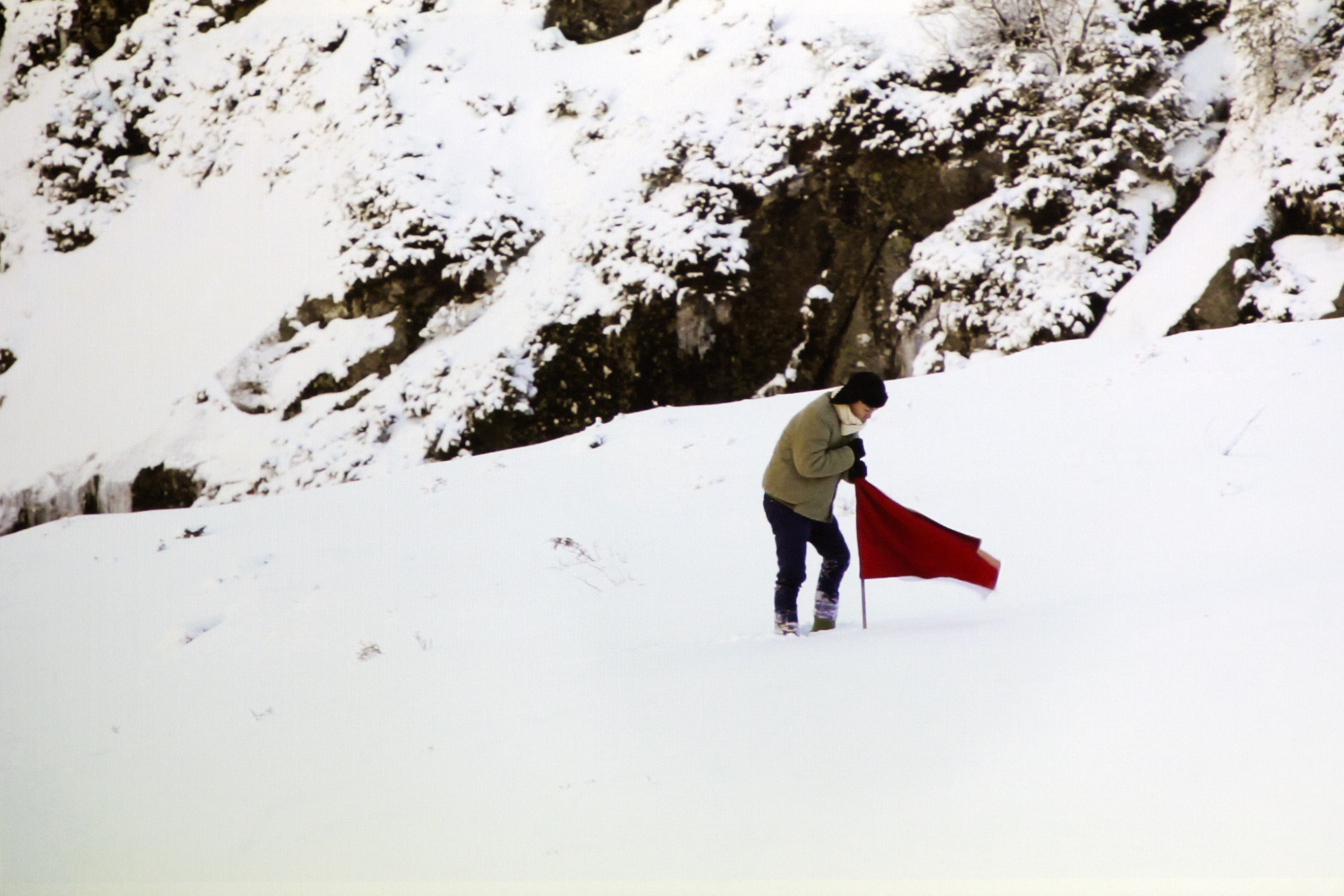 Monday Begins on Saturday
took its title from the novel by Soviet sci-fi writers Arkady and Boris Strugatsky about a fictitious research institute staffed by a motley assemblage of fairytale beings and mad scientists who are trying to solve the problem of human happiness through magic. The project was a critical meditation on the potentials and pitfalls of the ever-more ubiquitous, yet at the same time elusive, notion of "artistic research".
The first iteration of the Bergen Assembly attempted to "read" this narrative through a literary and intellectual re-working of the novel for today. A montage of newly commissioned artists' projects and collections of historical material, punctuated with fragments from literature, and quasi-fictional curatorial annotations,
Monday Begins on Saturday
was conceived as an aggregate or archipelago of fictitious research institutes — nodding to the departments in the novel —"hosted" by existing institutions in Bergen. These were not direct responses to the novel, but rather juxtapositioned in a visual essay of twisted analogies, probing the notion of artistic research from unexpected angles in a way that blurred the distinctions between art history and art-making, artist and curator.
It consisted of 11 institutes:
Institute of the Disappearing Future
With research and work by Kiluanji Kia Henda, Ilya and Emilia Kabakov, Konstanze Schmitt, Pelin Tan and Anton Vidokle, Ritwik Ghatak, Uriel Orlow, Ivan Melnychuk and Oleksandr Burlaka—Grupa Predmetiv, Minze Tummescheit and Arne Hector—cinéma copains, Mariusz Tarkawian, artists from the Gnezdo Group, and Soviet photographs made for the press in the 1960's.
Institute of Anti-Formalism
With research and work by Tomás Gutiérrez Alea, Aeron Bergman and Alejandra Salinas, Władysław Strzemiński, Ada Rybachuk and Volodymyr Melnychenko, Carlfriedrich Claus, Anna Oppermann, Dmitry Gutov, and Ane Hjort Guttu.
Institute of Tropical Fascism
With research and work by Inti Guerrero.
Institute of Imaginary States
With research and work by Lars Cuzner and Fadlabi, IRWIN and
NSKSTATE.COM
, Jumana Manna and Sille Storihle, Eduardo Molinari—Archivo Caminante (in collaboration with Azul Blaseotto, Ana Broccoli, Ala
Pl.stica
, and Hern.n Cardinale), Pavel Pepperstein, Maxim Spivakov, Pyotr Subbotin-Permyak, and the Urban Fauna Laboratory.
Institute of Defensive Magic
With research and work by Dimitri Venkov (in collaboration with Antonina Baever), Pedro Gómez-Egaña, Roee Rosen, Clemens von Wedemeyer, and Stephan Dillemuth.


Institute of Perpetual Accumulation
With research and work by Mrinal Sen, Andreas Siekmann and Alice Creischer, and Yuri Leiderman & Andrey Silvestrov.


Institute of Pines and Prison Bread
With research and work by Aleksandr Rodchenko, Wong Men Hoi, and Imogen Stidworthy.


Institute of Love and the Lack Thereof
With research and work by Chto Delat, Keti Chukhrov, and Francis Hunger.


Institute of Lyrical Sociology
With research and work by Olga Chernysheva, Josef Dabernig, and Dora García.


Institute of Zoopolitics
Held Tilikum by Jan Peter Hammer and the Bergen Assembly Reading Room.




Institute of Political Hallucinations

With a film by Christian von Borries.