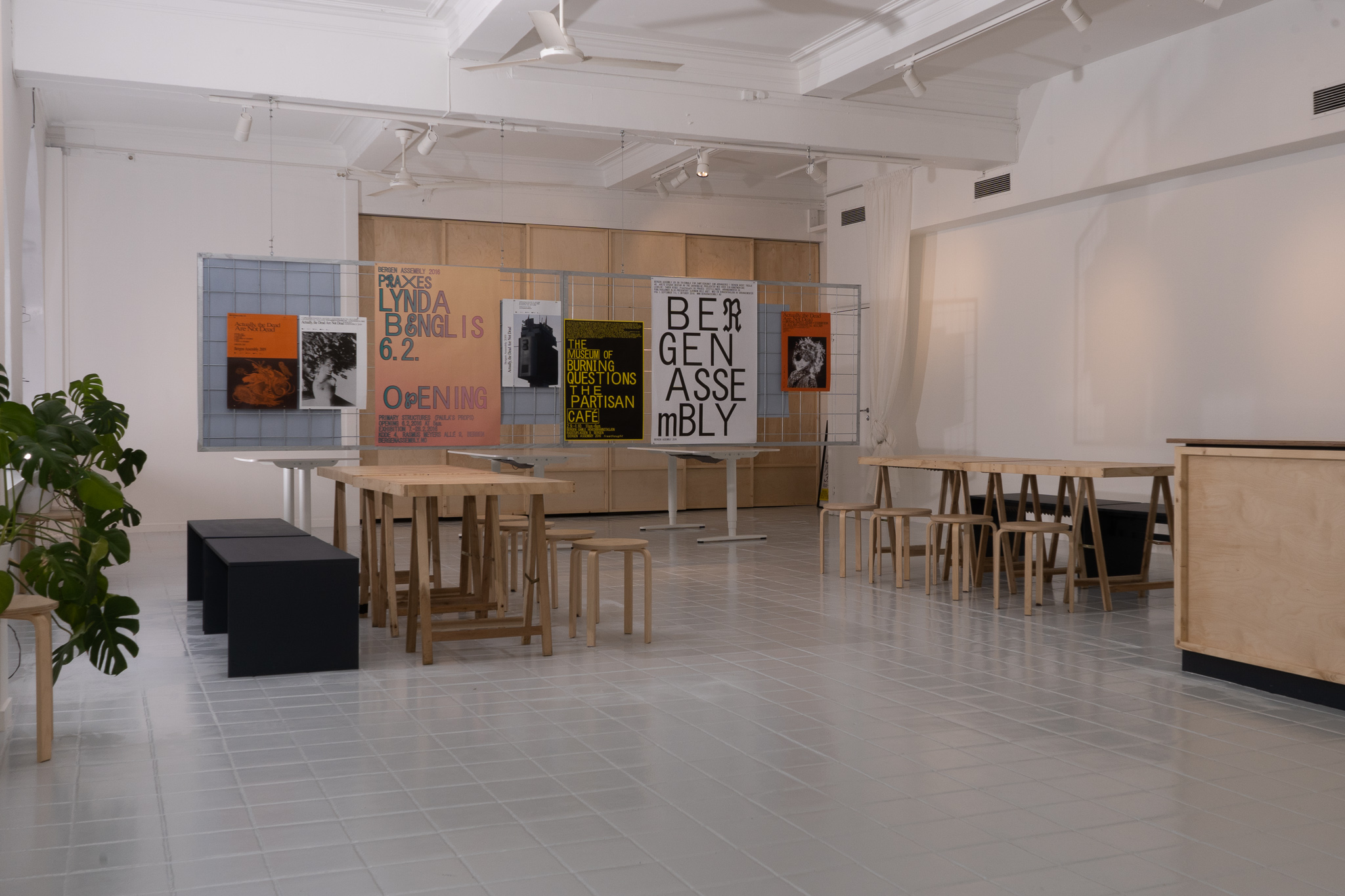 Bergen Assembly's team works out of an office in the city centre of Bergen, on
The space was designed and refurbished by musician Kristoffer Wie Van Der Pas and Bergen-based architect Tord Øyen. The team looks forward to welcoming you all to drop by and help yourself to the coffee, the wifi, as well as peruse the growing archive.
---
In 2016,
Partisan Café,
held inside the Old Fire Station in Bergen, was a shared space for conversations, art, education, debate and performance and functioned as the main information point for Bergen Assembly. Conceived by Nora Sternfeld in collaboration with artists Isa Rosenberger and Jenny Moore, it was a location for educators and café workers to think about and practice radical hospitality.
For the 2019 edition
, Bergen Assembly opened KODE 2, an old archiving and restoration wing, as
Belgin
. It became the central working space for Bergen Assembly, but also a community space which all were welcome to use. It was a place of work, play, collaboration, celebration, and rest. Both of these spaces offered a meeting place with no purchase obligation in the city centre for the community to use and engage with.
Bergen Assembly looks forward to establishing their new office on Halfdan Kjerulfs Gate as an open space for exchange and gathering, as well as work, taking from the experiences of these previous projects and those who realised them.
Bergen Assembly has now opened our doors as a public working space.
---
Monday—Friday
11am–5pm
---
If your group is interested in using the space for an event, email:
post@bergenassembly.no