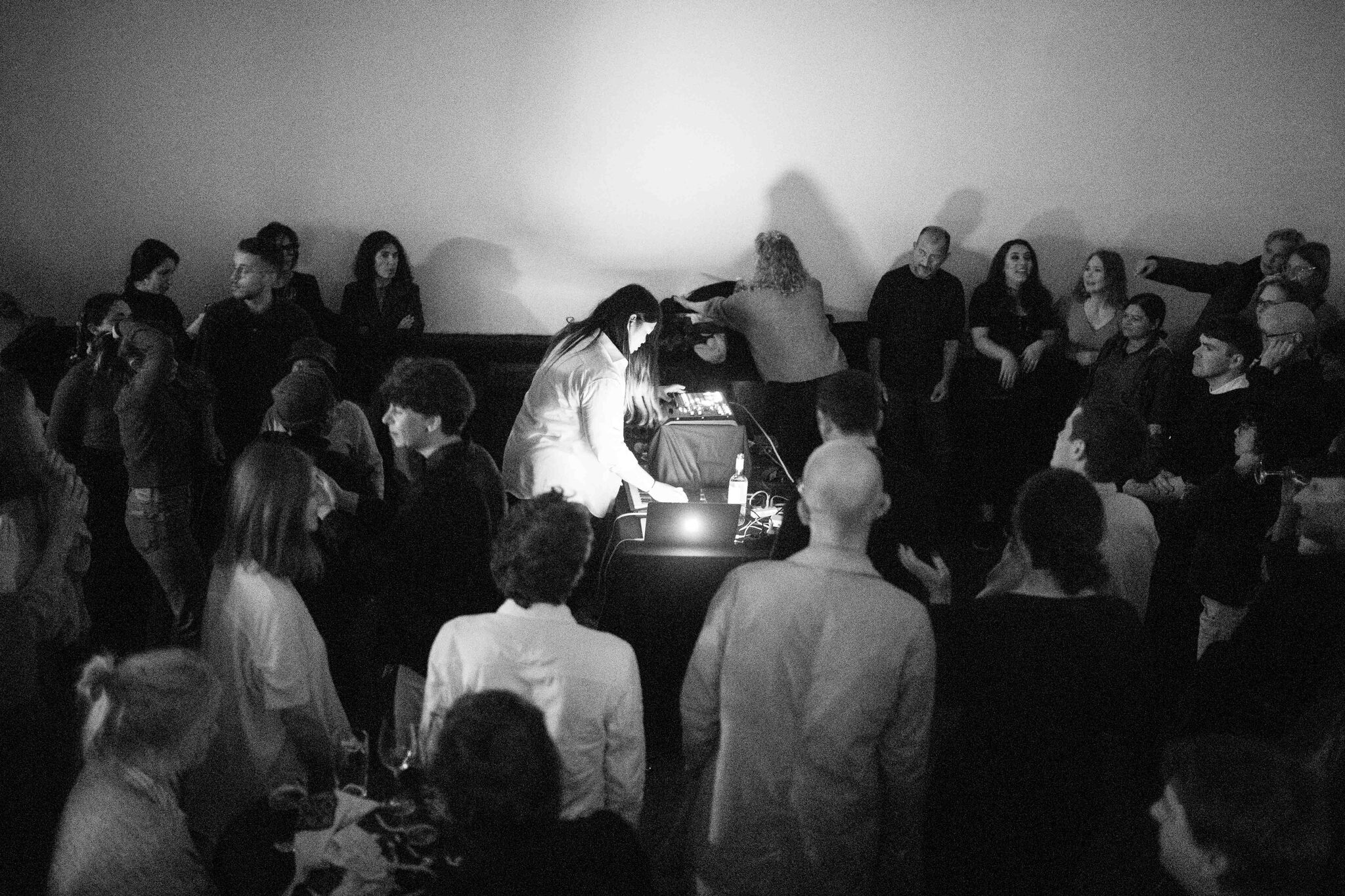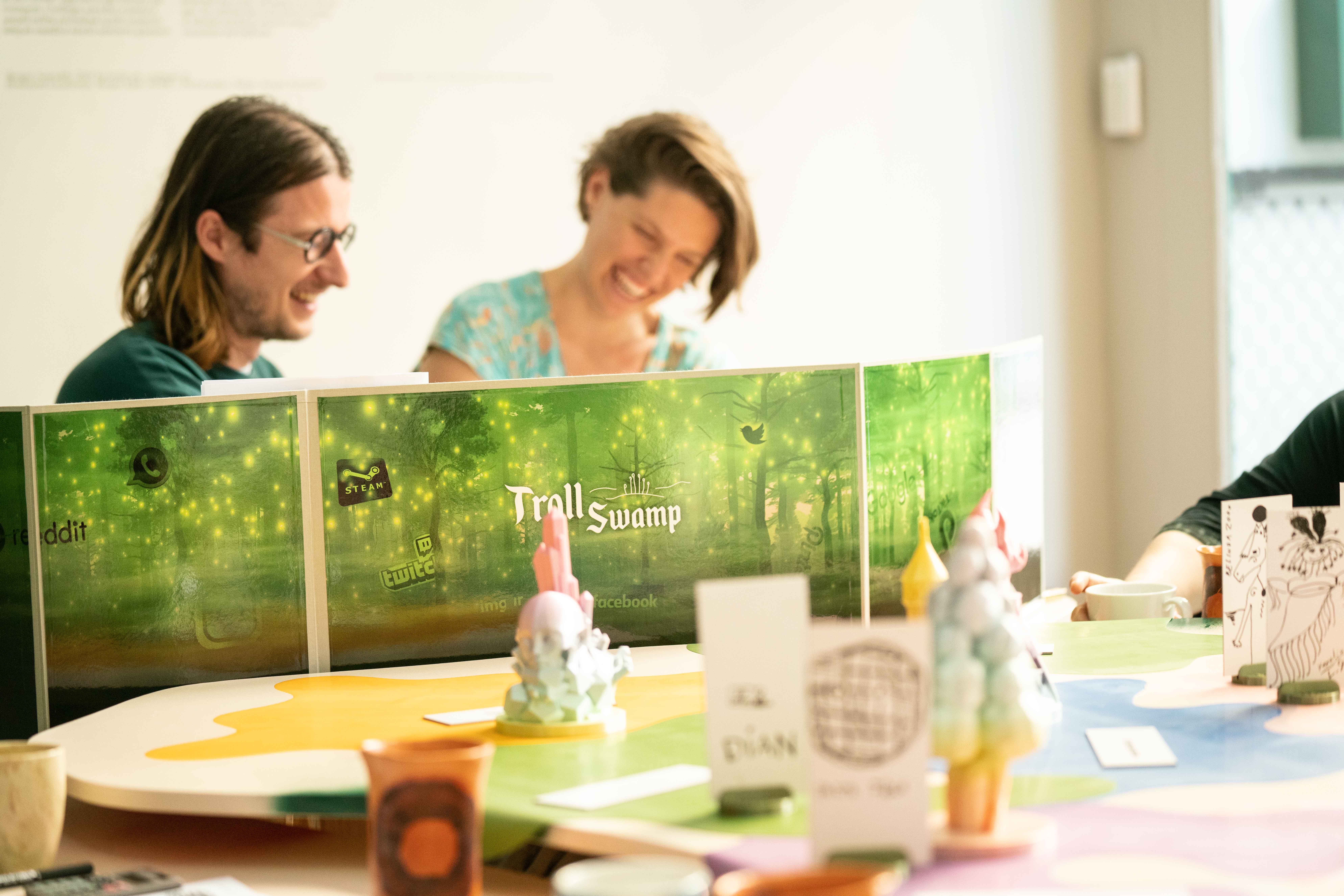 The 2019 edition of Bergen Assembly, titled
Actually, the Dead Are Not Dead
, encompassed an exhibition and a series of events taking place at various venues in Bergen. At the centre of the project is a preoccupation with life – with an understanding of life beyond the binary of life and death, human and non-human, subject and object, abled and disabled, past and future.
Actually, the Dead Are Not Dead
examined how to redefine our alliances with those who are not presently living. The project proposed communicating with the spectres of the past and the future and taking responsibility for those who are no longer, or not yet, here. It questioned the prevalent politics of death, ranging from the deadly rejection of refugees to the destruction of the planet.
Actually, the Dead Are Not Dead
revolved around the reclamation of life, fathoming the potential of artistic practices to imagine life differently.
This edition of Bergen Assembly was conceived by a group of twelve curators, artists, theorists, and activists. This core group developed the programme in the form of individual, shared, and overlapping projects to which it invited additional artists, curators and contributors from other fields. The program consisted of four different platforms: the exhibition, The Parliament of Bodies, Belgin, and the education and mediation programme.
The exhibition platform of
Actually, the Dead Are Not Dead
was arranged by the core group and conveners and took place at seven different locations and public spaces in Bergen including
Bergen Kunsthall
,
Kode 1 Permanenten
,
Entrée
,
Hordaland kunstsenter
,
Bergen Kjøtt
, and the local bar and café Folk og Røvere.
The Parliament of Bodies, conceived by Paul B. Preciado and Viktor Neumann originally for the Public Programme of documenta 14, was a performative gathering described by Preciado as "a calling disenfranchised bodies and subaltern organs to gather in joyful assemblies". For Bergen Assembly this took place as the Parliament of Bitches in June 2019, and The Impossible Parliaments during the opening days of the exhibition.
Belgin was an open space for exchange and gathering, as well as work, developing its infrastructures, programmes, and character successively and in dialogue with international guests and local communities. It not only functioned as Bergen Assembly's office, information point, home for mediation and programmed events, but it was also open for the activities and gatherings of local groups and initiatives.
The space's name refers to the Turkish singer Belgin Sarılmışer (1958–1989), who adopted the alias
Bergen
after the Norwegian harbour city.
The mediation program, conceived of and organised by Daniela Ramos Arias and Stacy Brafield, focused on utilising the triennial as a site for exchange, offering the opportunity to share experiences and knowledges, seeking positions that are unforeseen and remain open to the unexpected. It consisted of five modules: The School of Questions, Thursday and Saturday Walks, Map Making, Imagined Futures and Bergen Assembly Mediates Bergen.
Read more at
the
edition's
archived website.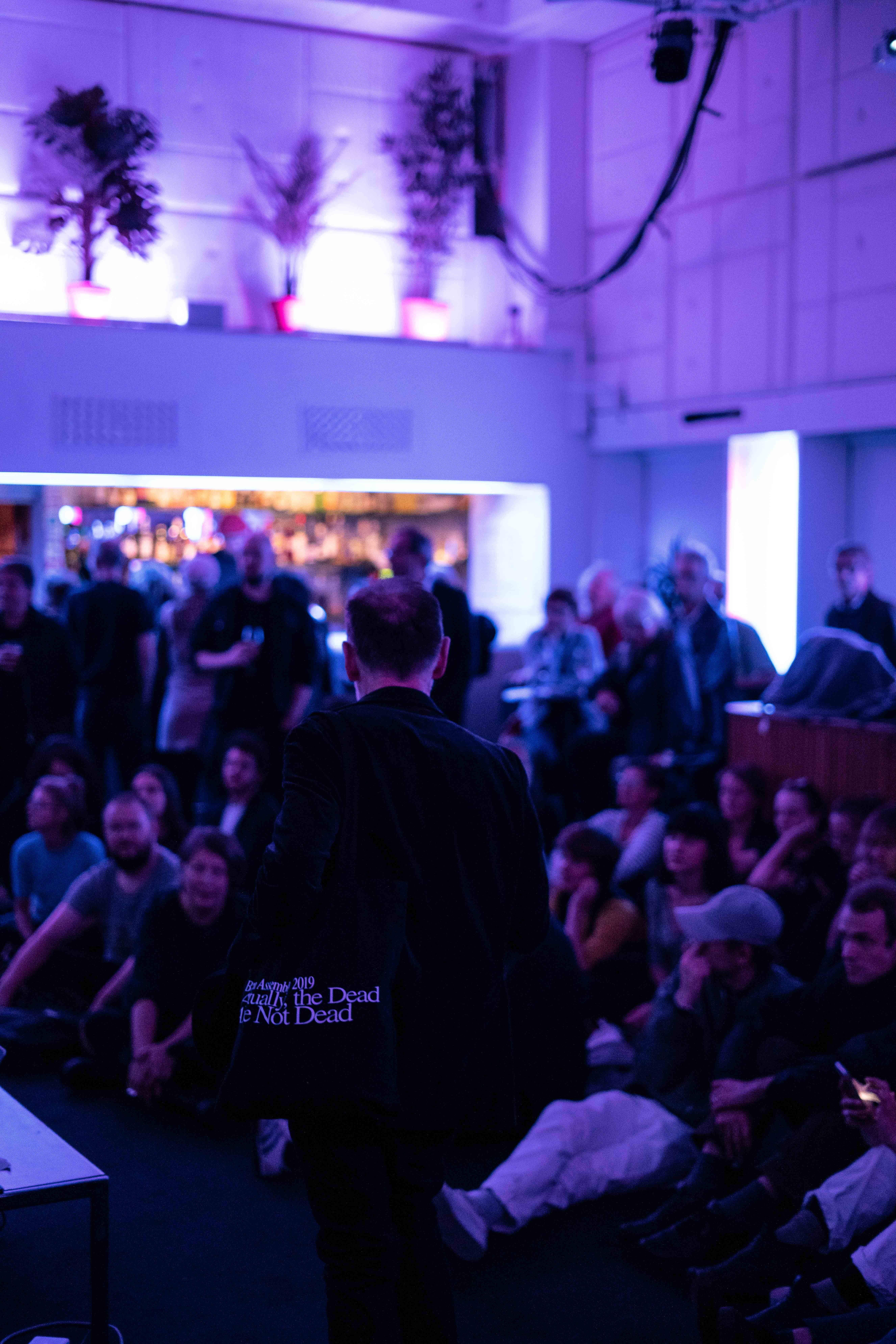 22 April – 10 November 2019
2019 Archival Website
---
Core Group
Conveners:
Hans D. Christ
Iris Dressler
In collaboration with:
Murat Deha Boduroğlu
Banu Cennetoğlu
María García
Hiwa K
Katia Krupennikova
Viktor Neumann
Paul B. Preciado
Pedro G. Romero
Simon Sheikh
Emma Wolukau-Wanambwa