NOK 70,00
Side Magazine—The Coalman
The sixth edition of
Side Magazine
gives honour to the Coalman and bids farewell to his master, King Coal. Like a magnificent funeral, this issue celebrates the treasures this dark material brought forth in the name of progress, gives thanks for the comfort it provided and remembers the sufferings endured for its sake.
Charles-François Mathis discusses the two historical bodies of King Coal—its physical form and symbolic capital—looking at how its rule began, and the march to-wards its end. Meanwhile, Jean-Luc Nivaggioni situates the experience of the miners in 1984, as they were striking for their right to exist, along-side the LGBT groups who came to support them.
Continuing our series of individual painting analyses, Isolde Pludermacher digs into Gustave Courbet's
A Burial at Ornans
(1849). In the spirit of honouring the Victorian era, when coal was oh so revered, Richard H. Horne's series
The True Story of A Coal Fire
is reprinted as it was originally published in Household Words, edited by none other than Charles Dickens. Denis Herlin sings to the sweet tunes of Claude Debussy's last composition,
Les soirs illuminés par l'ardeur du charbon
("Evenings Lit by the Burning Coals," 1917), produced for his coal merchant, Monsieur Croquin.
Professor Irena Bukowska-Florenska explores the tradition of coal being used by Polish miners as a material for sculpture, and finally, Gabbi Cattani writes an elegy to all of the dead organisms that gave rise to coal.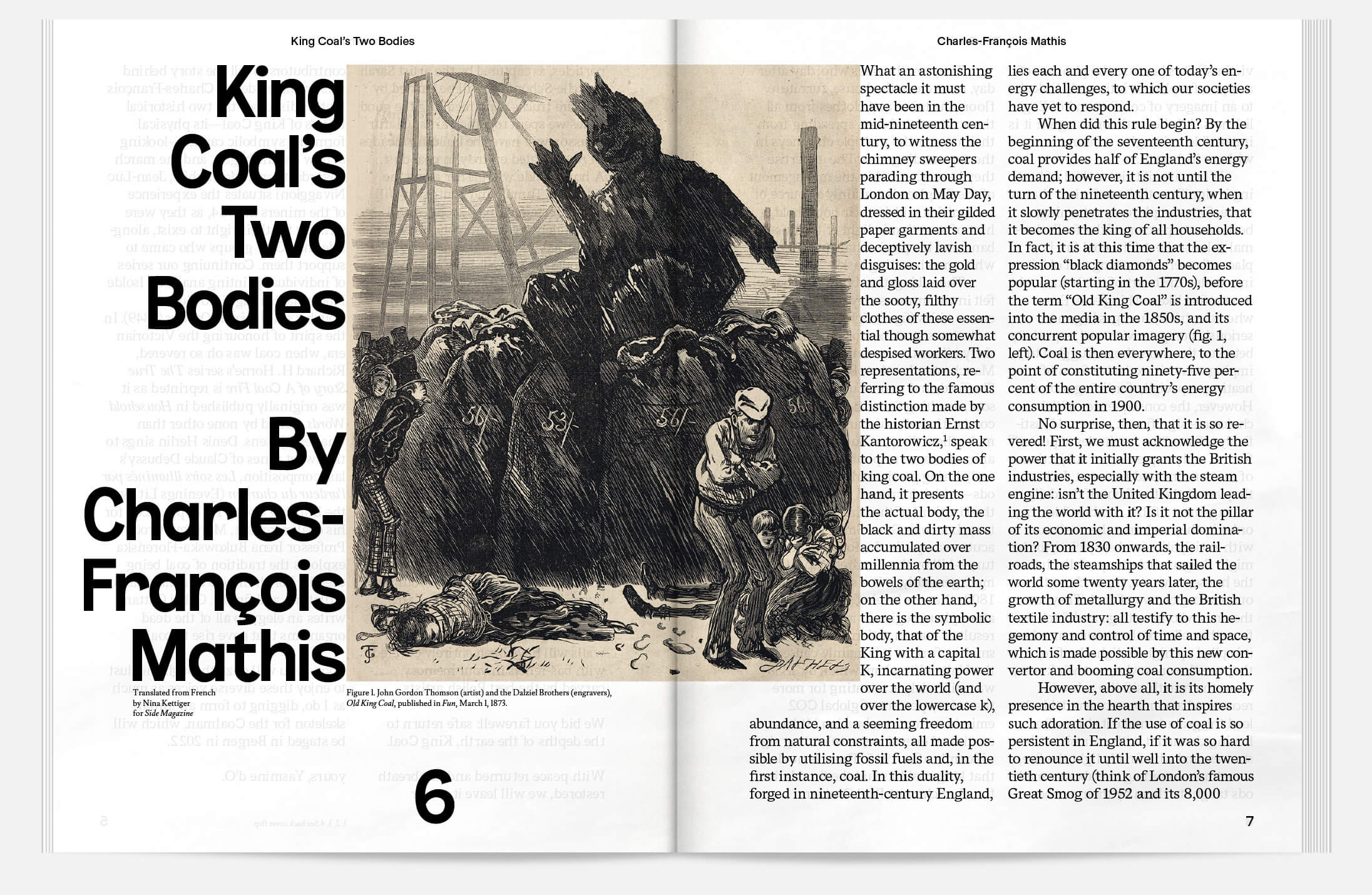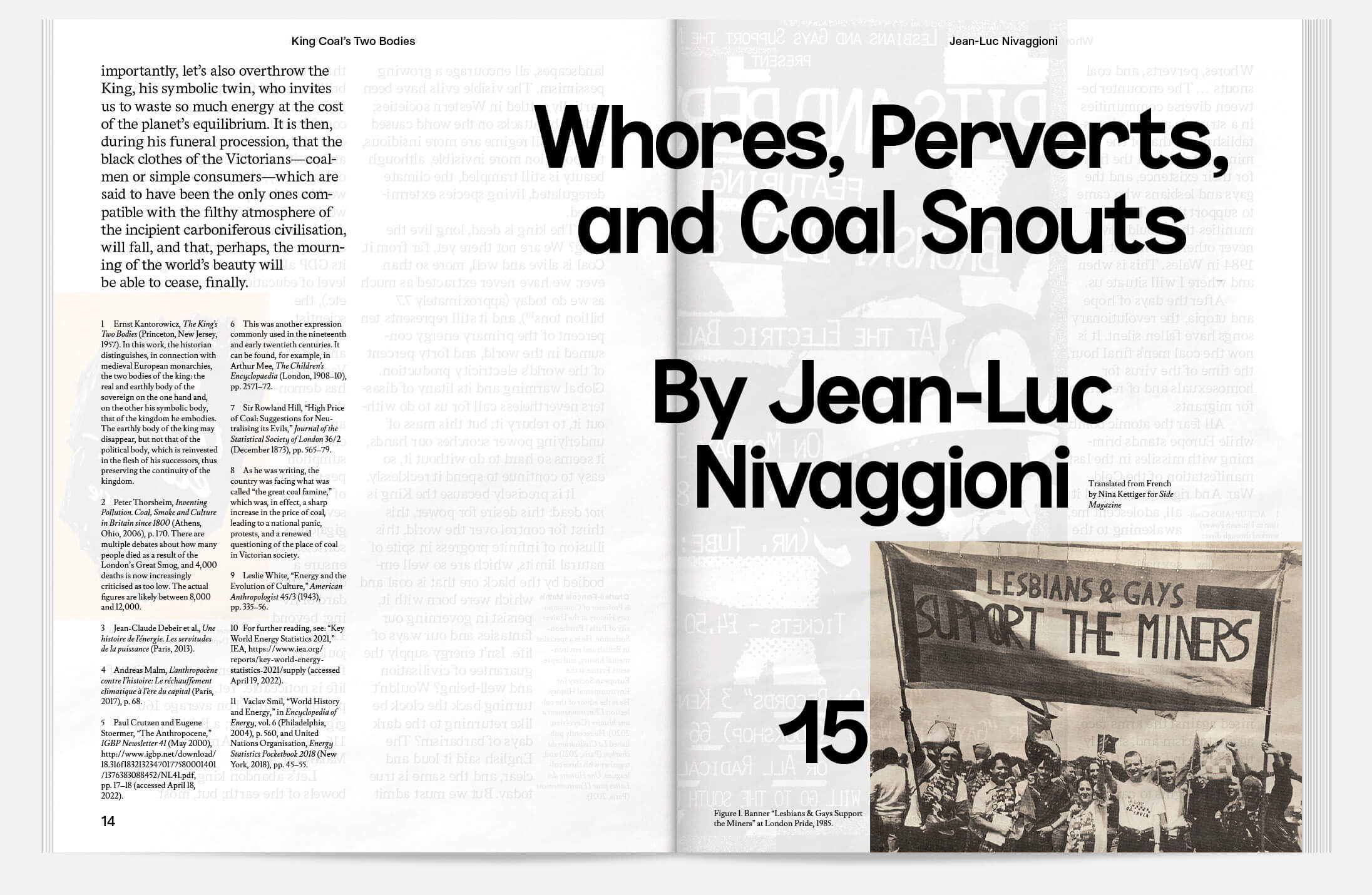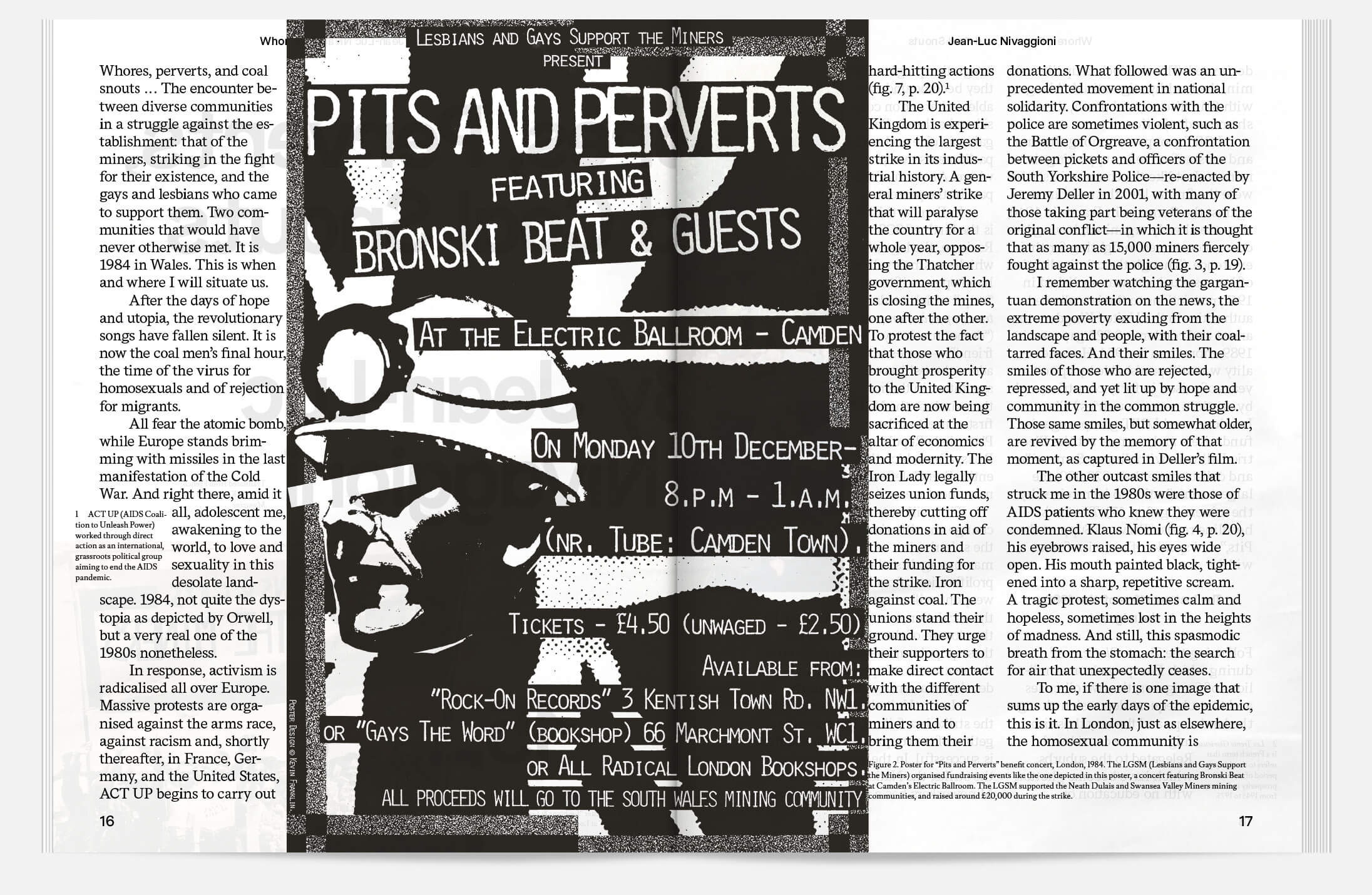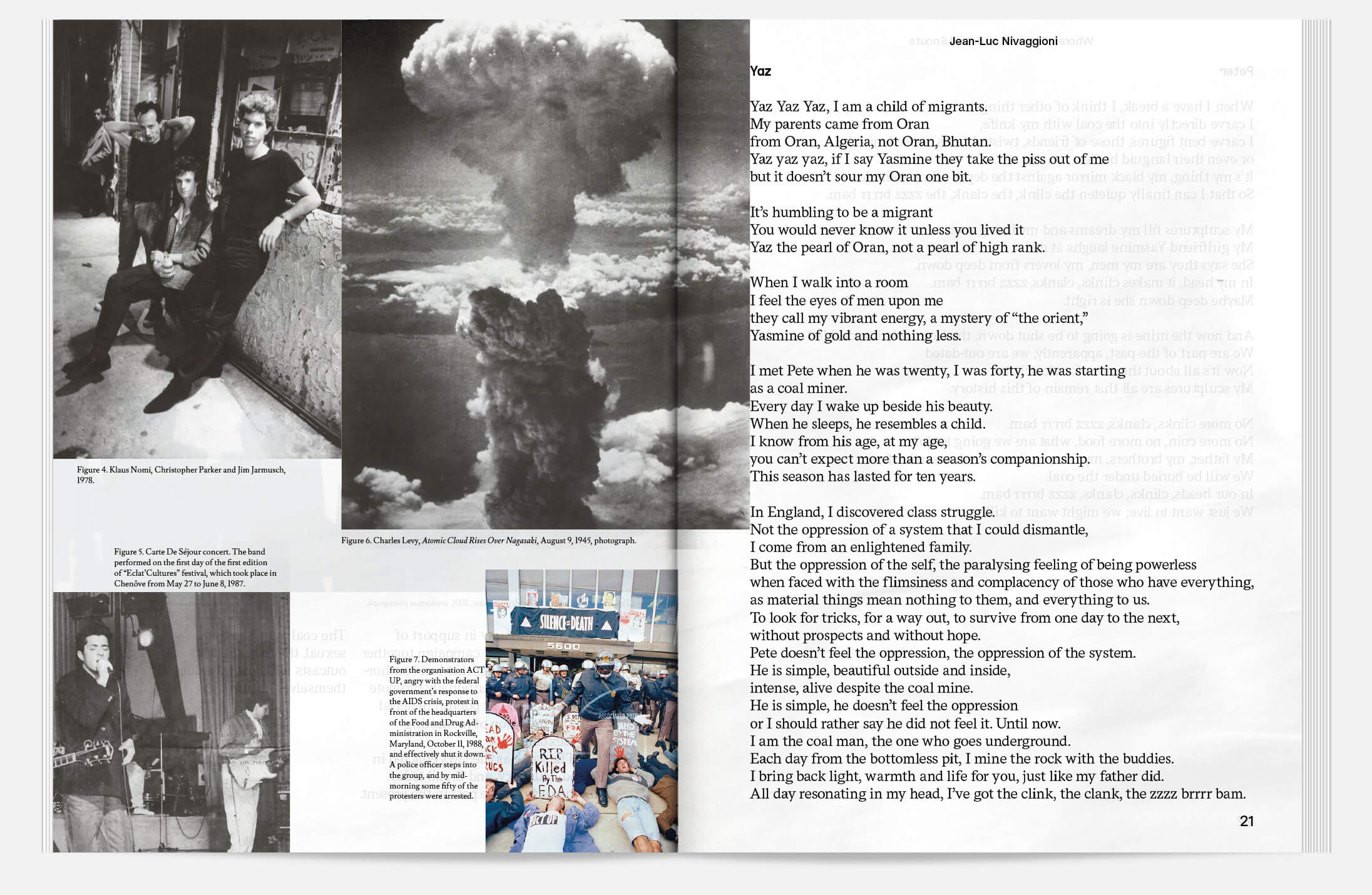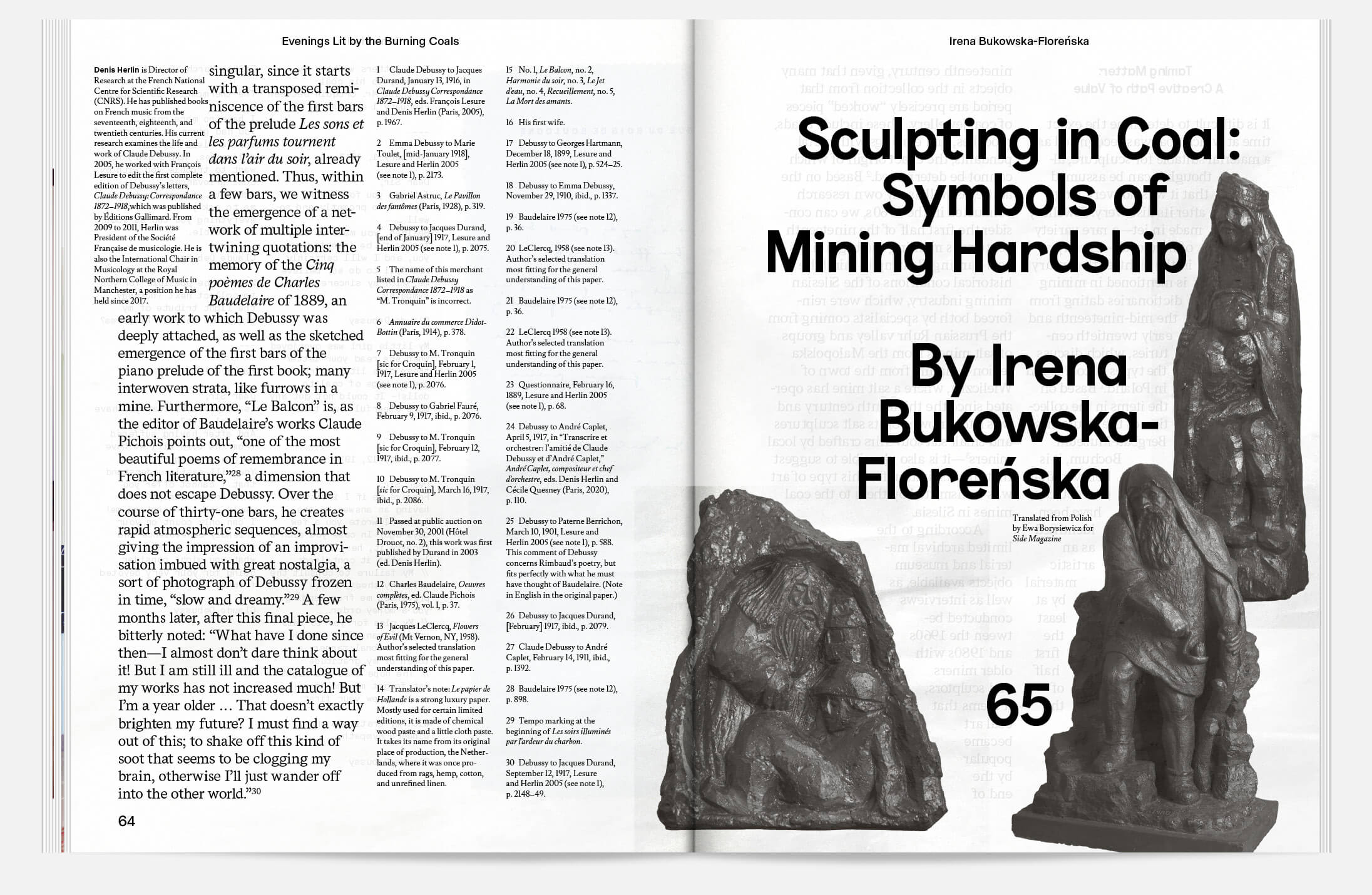 See anything you like?
Visit us at our office in Halfdan Kjerulfs gate 4, 5017 Bergen,
or order through:
post@bergenassembly.no
---
Halfdan Kjerulfs gate 4
5017 Bergen

Monday—Friday
11:00–16:00
---
Imprint
ISBN 978-3-948200-12-1, august 2022, 28 × 21 cm, 88 sider, flerfoldige bilde- og svarthvitt-illustrasjoner, engelsk, stiftet innbinding med mykt omslag
Contributors:
Charles-François Mathis, Jean-Luc Nivaggioni, Isolde Pludermacher, Richard H. Horne, Denis Herlin, Irena Bukowska-Floreńska, Gabbi Cattani.
Executive Editor: Yasmine d'O.
Chief Editor: Louisa Elderton
Associate Editor: Jonas von Lenthe
Concept: Saâdane Afif
Editorial Coordinator: Alix Chambaud
Research Assistant: Eirini Fountedaki
Translators: Ewa Borysiewicz, Nina Kettiger
Proofreader: Diane Fortenberry
Design:
Neue Gestaltung, Berlin →